Regular price
$4.99
Sale price
$4.99
Unit price
per
Sale
Sold out
Share
Please note

- This is a digital product. You will not receive any physical elements with this purchase.
- The stickers are included with the planner.
- You will need a separate PDF annotation app to use the planner.

- Color variations in screens and monitors may cause the planner to appear slightly different in color.

- This planner is not suitable for printing.
Terms of Use


This product is only for PERSONAL USE. 
You may not: sell or give away the original files nor use any portion of the files to create a new design to resell.
Usage is monitored frequently to prevent abuse. Violating the TERMS OF USE will be considered copyright infringement and will be reporte
View full details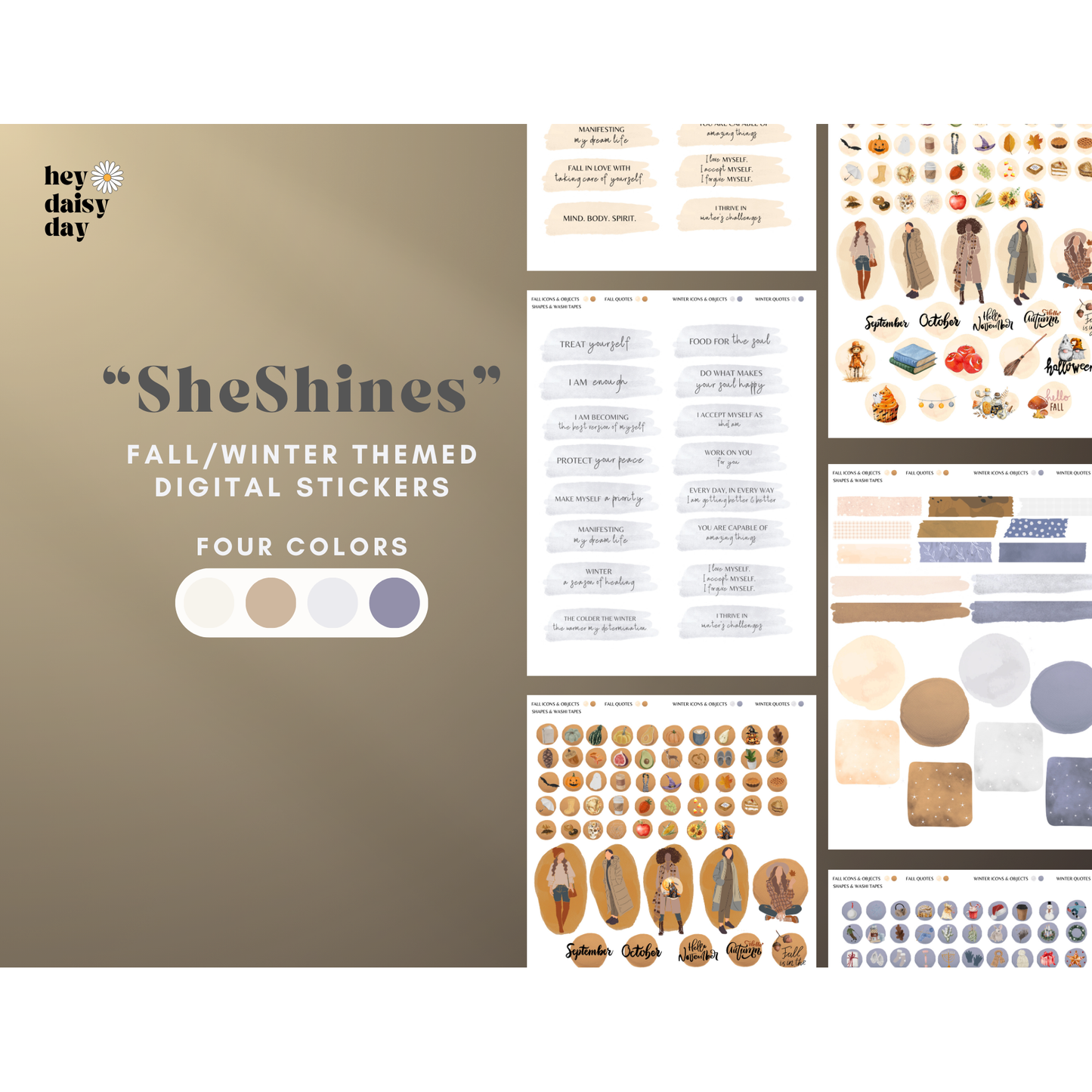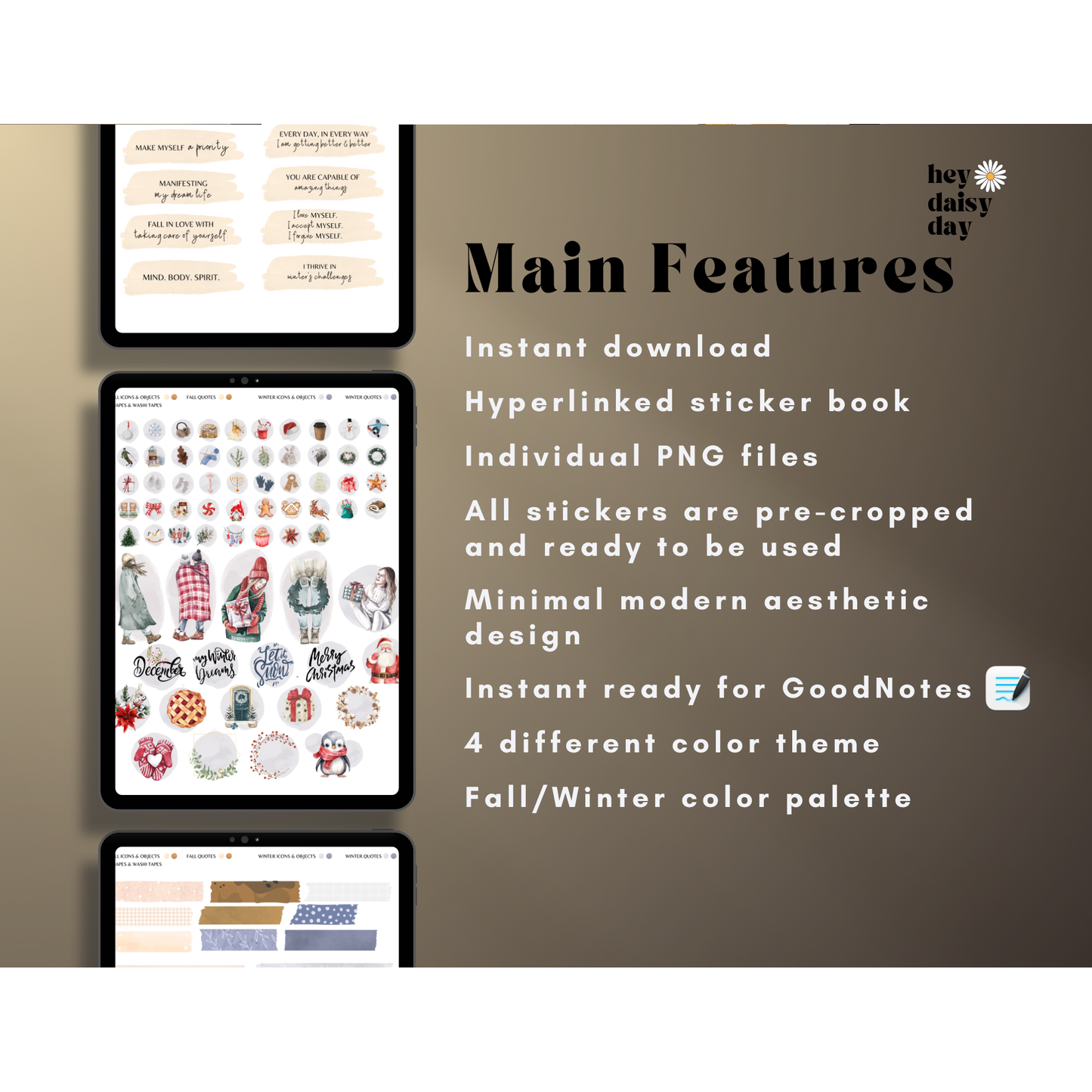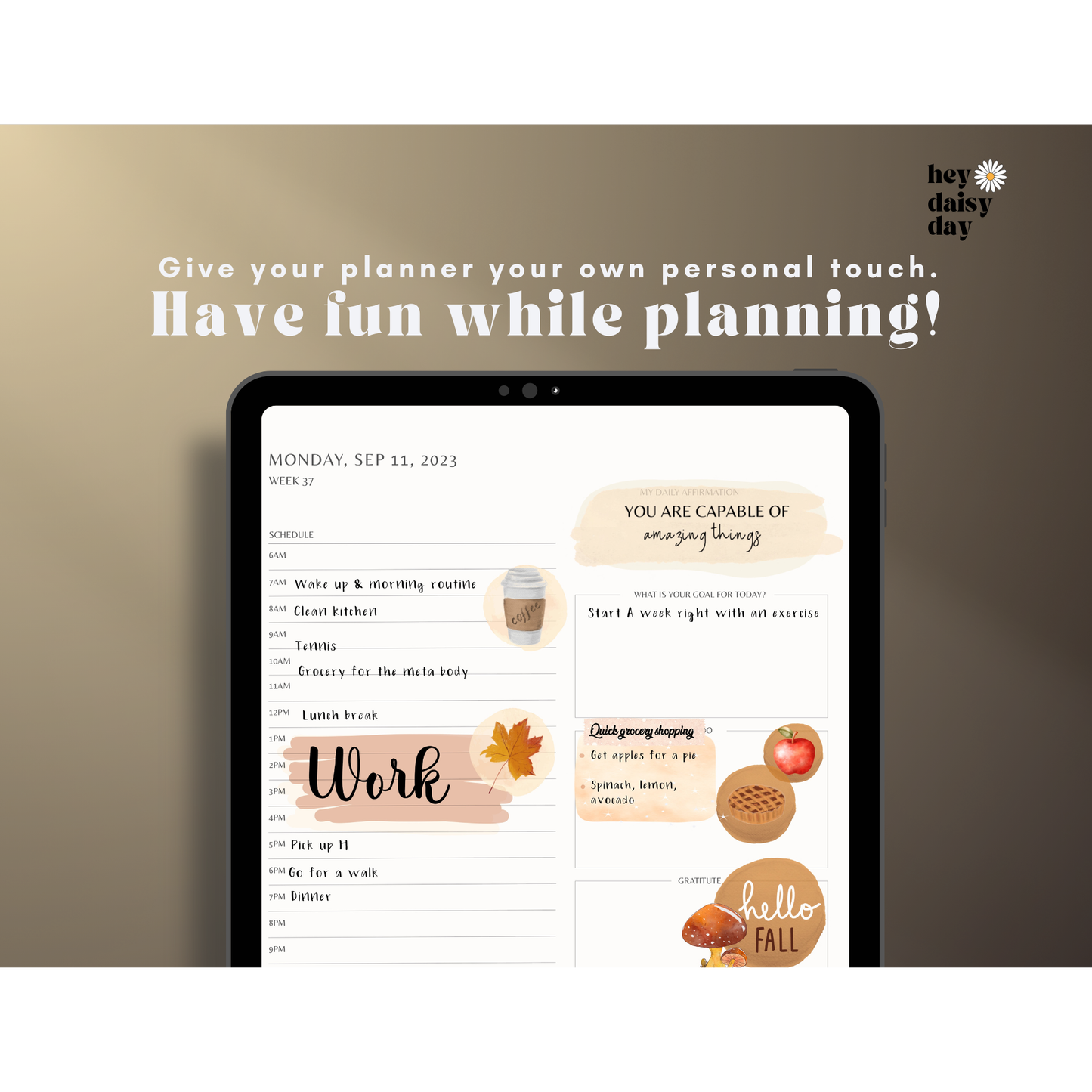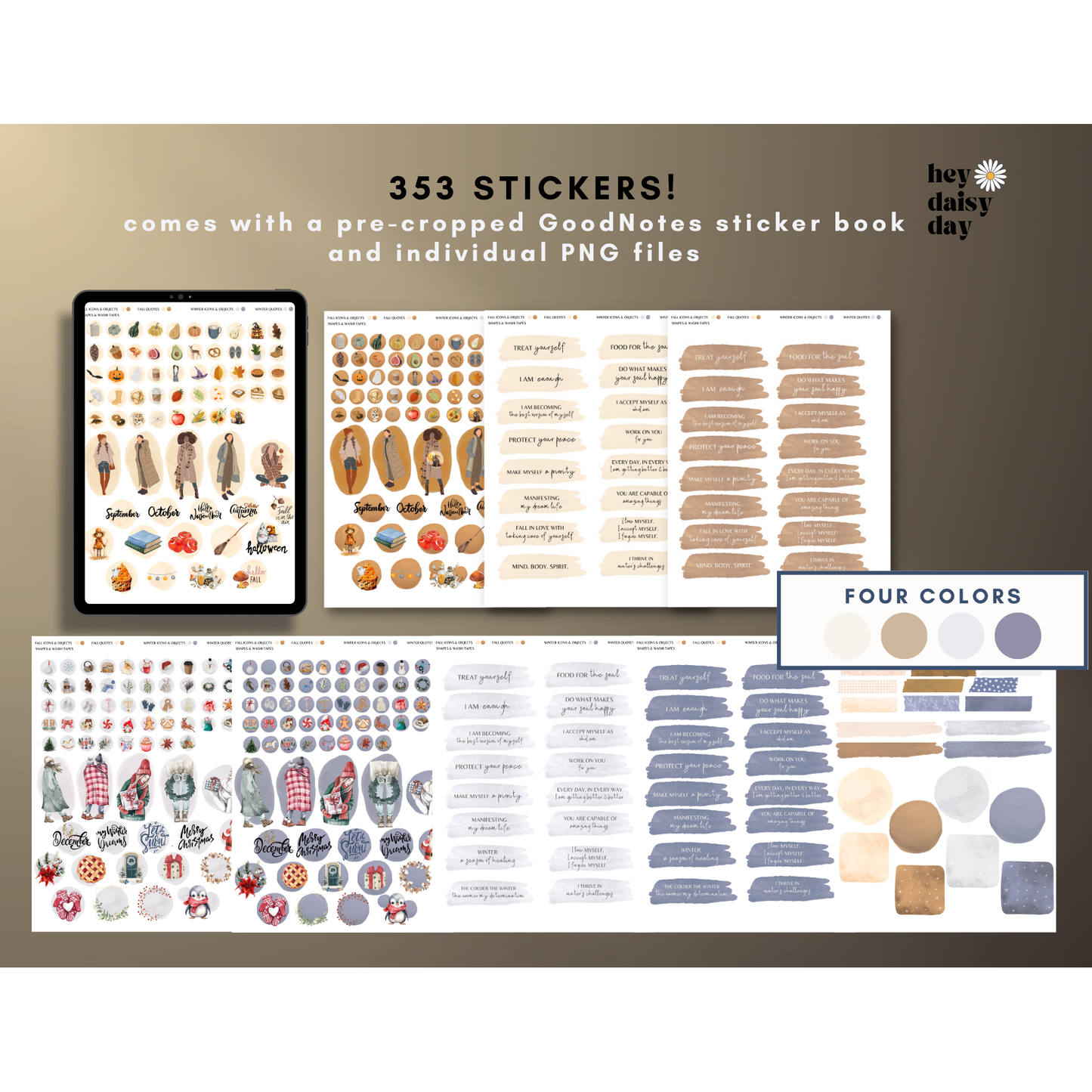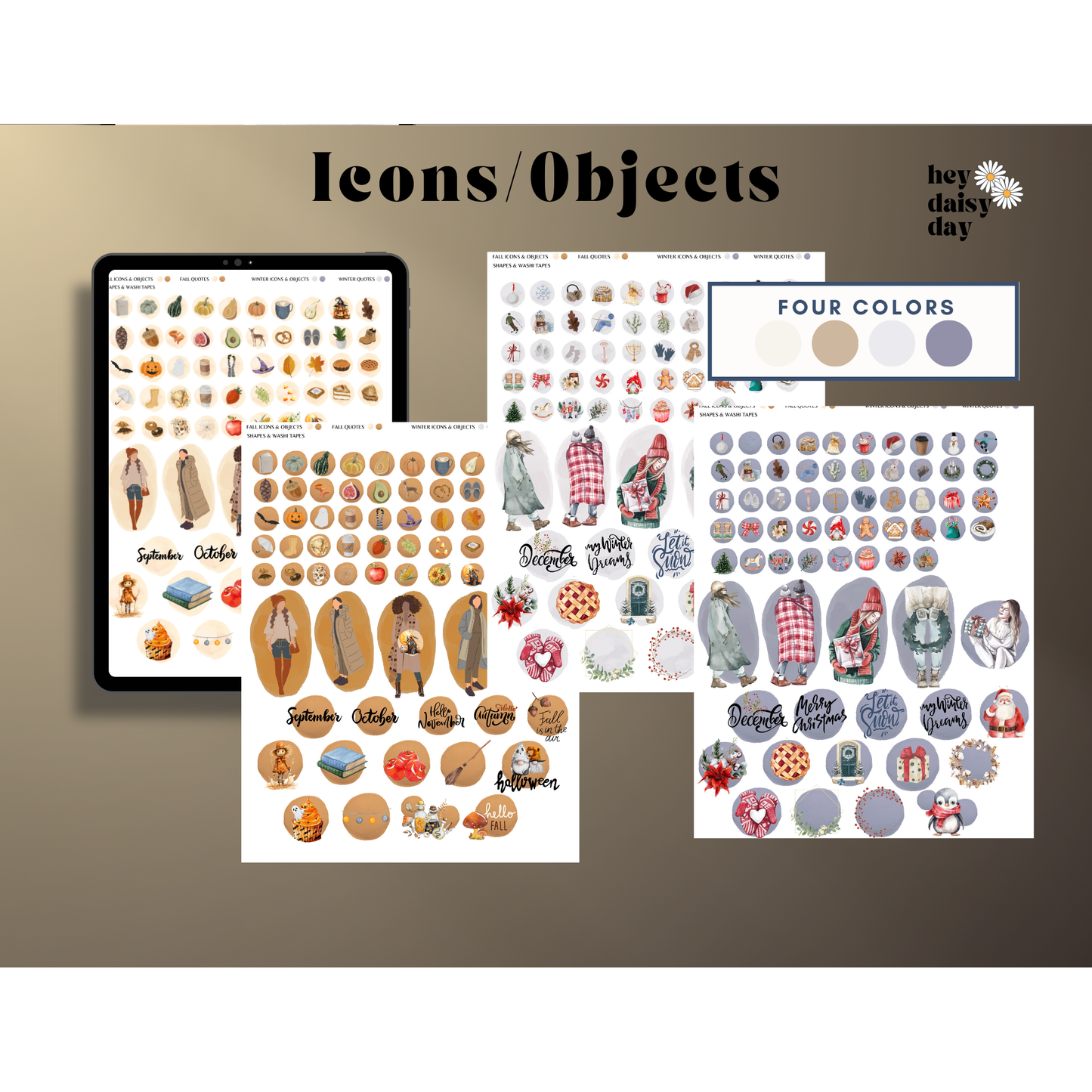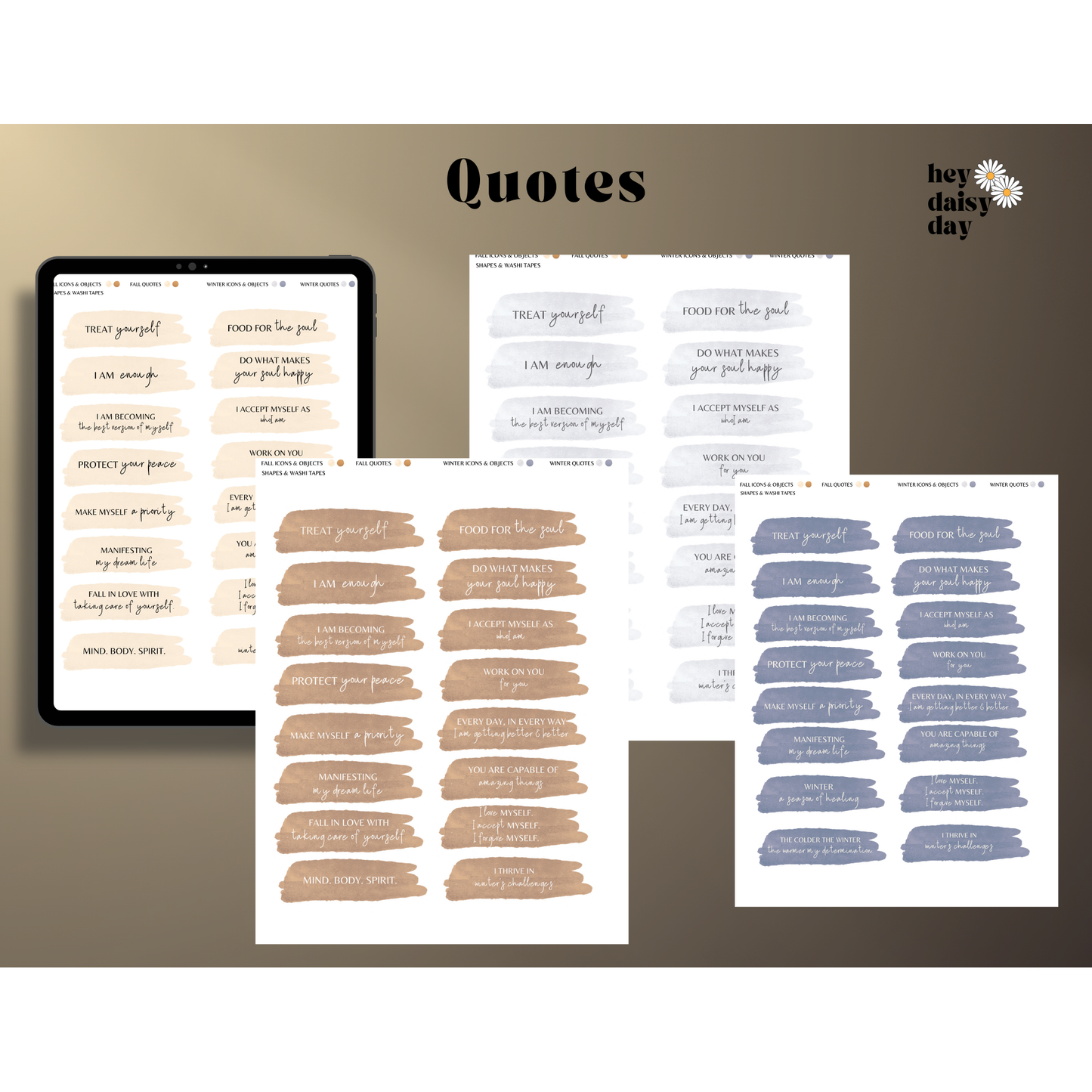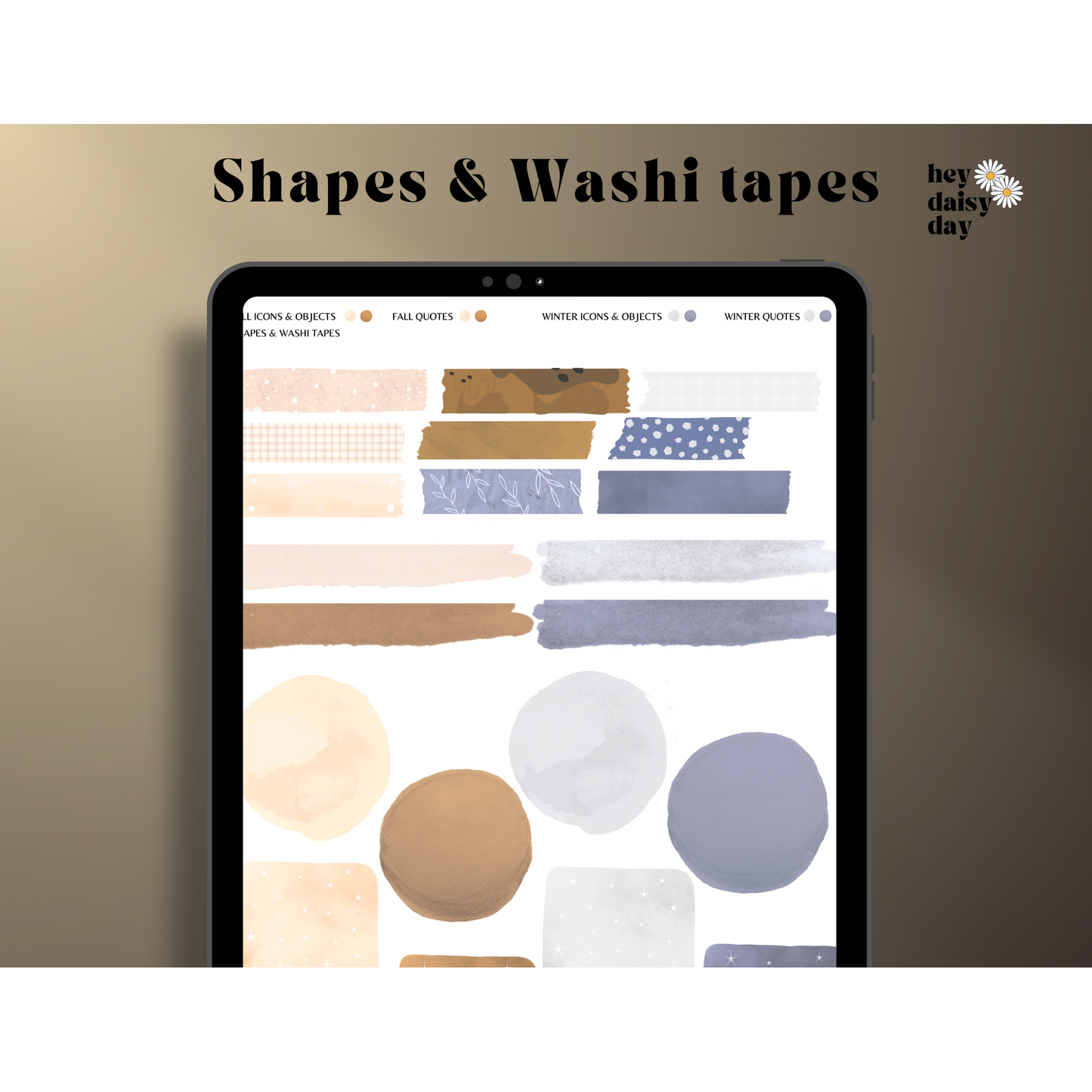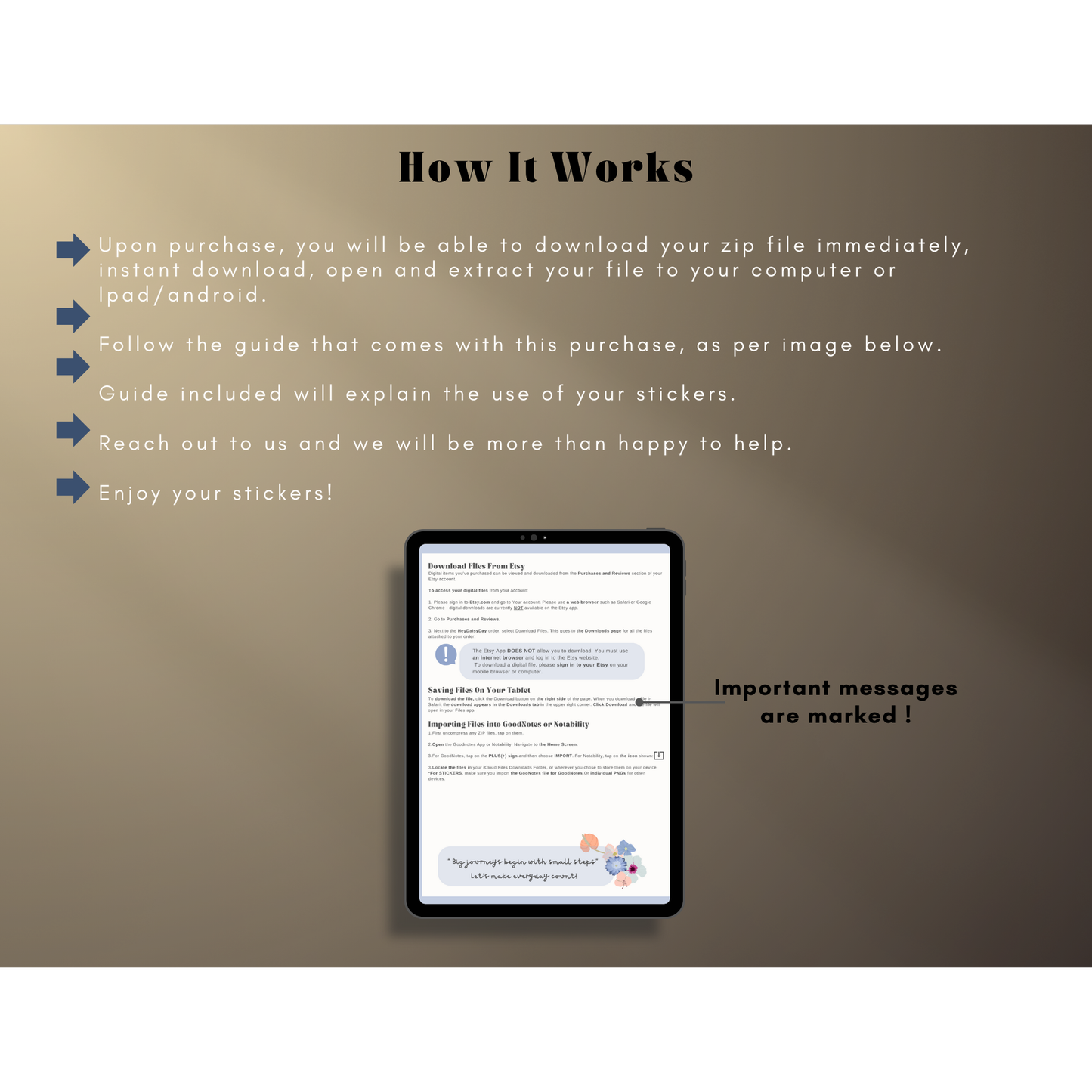 SheShines Fall/Winter Digital Stickers
Introducing Heydaisyday's "Fall/Winter Digital Sticker Collection" ❄️✨

Step into the enchanting world of fall/winter with our delightful digital sticker collection, inspired by the serene beauty of the season.

Why choose our digital stickers?
🌟 Embrace the Season: Perfect for immersing yourself in the fall and winter wonderland and capturing the essence of the holidays.
🌟 Positive Vibes: Infused with heartwarming quotes and cozy fall/winter delights to brighten your days.
🌟 Cozy Manifestation: Create a warm, inviting atmosphere for your goals and dreams to flourish.
🌟 Be the Queen: Embrace the enchanting spirit of fall/winter and transform your digital space into a sticker paradise. 🤍

What's included:
❄️ 353 unique stickers inspired by the fall/winter season.
❄️ User-Friendly Design: Easy navigation with a hyperlinked sticker book.
❄️ Palette: Available in serene fall/winter hues.
❄️ Elegant and minimalist design reminiscent of frosty mornings.
❄️ Ready-to-Use: Pre-cropped GoodNotes sticker book.
❄️ PNG Files: Individual PNG files for each sticker—no need to crop.
❄️ App Compatibility: Works seamlessly with GoodNotes, Notability, and other digital planning apps.
❄️ Instant Download: Dive into the fall/winter wonderland right away!

If you have any questions about purchasing or downloading, our team is here to assist. Your fall/winter wonderland awaits!


WHAT YOU'LL RECEIVE:
- StickerBook with pre-cropped, easy-to-use stickers (.goodnotes format)
- 353 separate PNG transparent stickers
- PDF guide on downloading and importing stickers into GoodNotes