Regular price
$16.99
Sale price
$16.99
Unit price
per
Sale
Sold out
Don't be shy about covering up. 
Easy after-meal cleanup, keep leftover fresh on the counter?, Need to cover rising bread dough? dream of a modern & sustainable kitchen? Plus, reduce single-use plastic wrap! This Mighty Food Cover will help all of those! 
The soft cotton fabric covers have a recycled elastic cord and a cord stop for a customizable tight fit. - means no struggling with getting plastic wrap to stick or stay. The inner layer is made from certified FoodSAFE® water-resistant PUL, making it easy to wipe clean of food debris after each use. The best part is that you can use this product over and over again. Simply wipe the inner covers or toss them in the washing machine. 
Choose from 7 different patterns to cover variable types of serving size bowls, bread-making bowls, and salad bowls/dishes. 
Try this cover now and join the eco-movement! 
SPECS
Includes: 1 single Large cover
dimensions: fits up to 11", like serving bowls/dishes and bread-making bowls.
Modern design 

Elastic recycled cord and cord stops for a tight fit 

Simple to use 

FoodSAFE® water-resistant PUL inner layer protects food 

Easy to clean 

Long-lasting 

Reusable/ machine washable
Share
View full details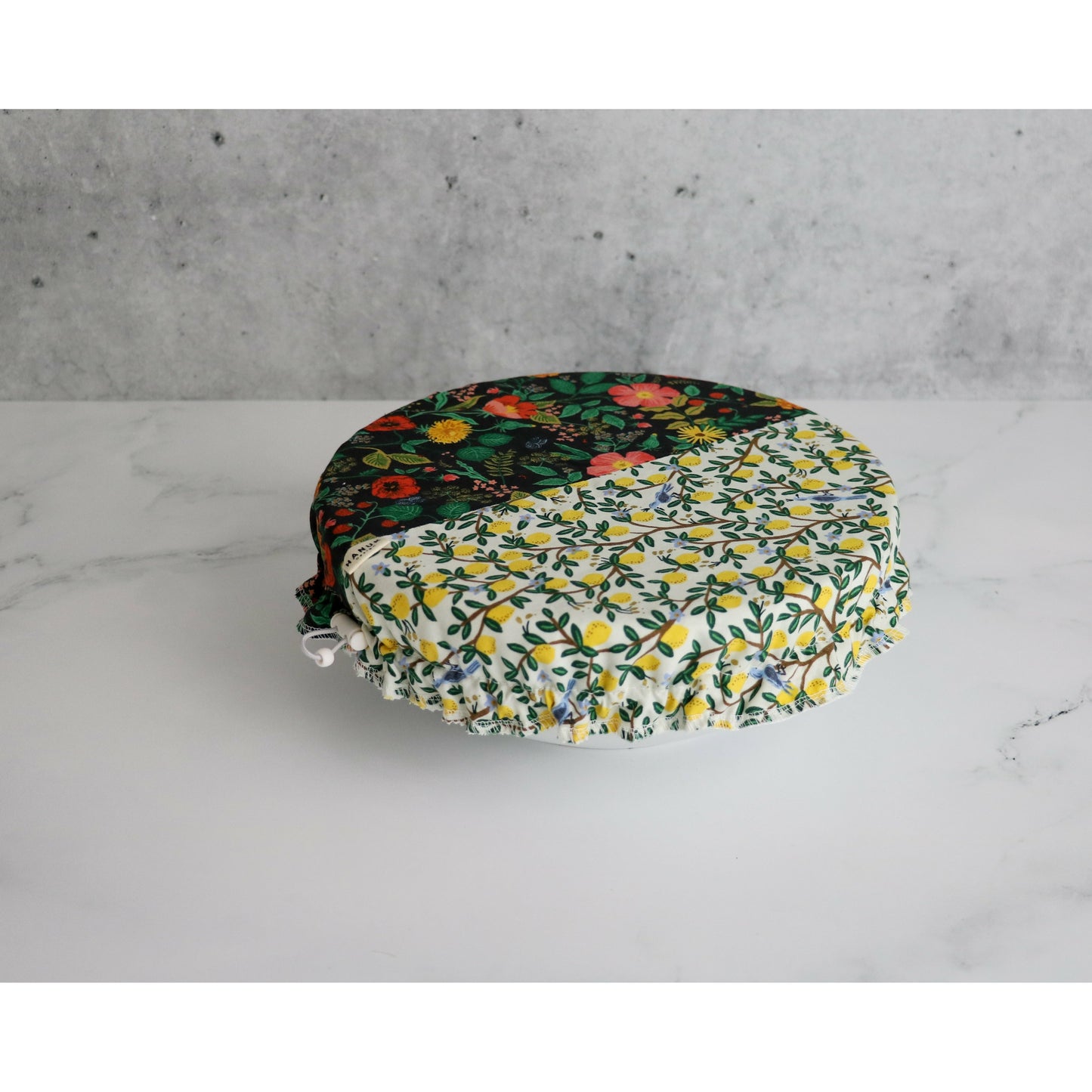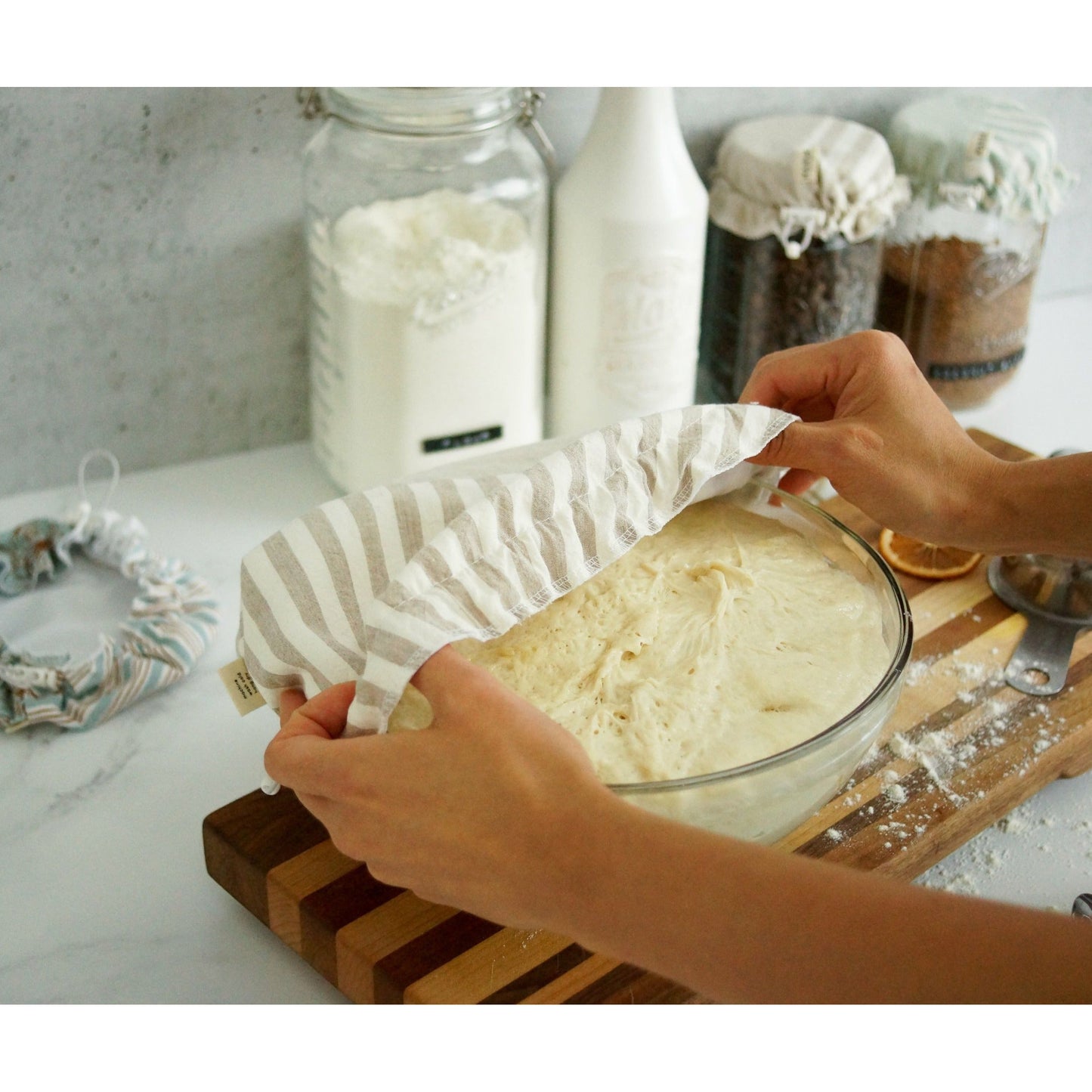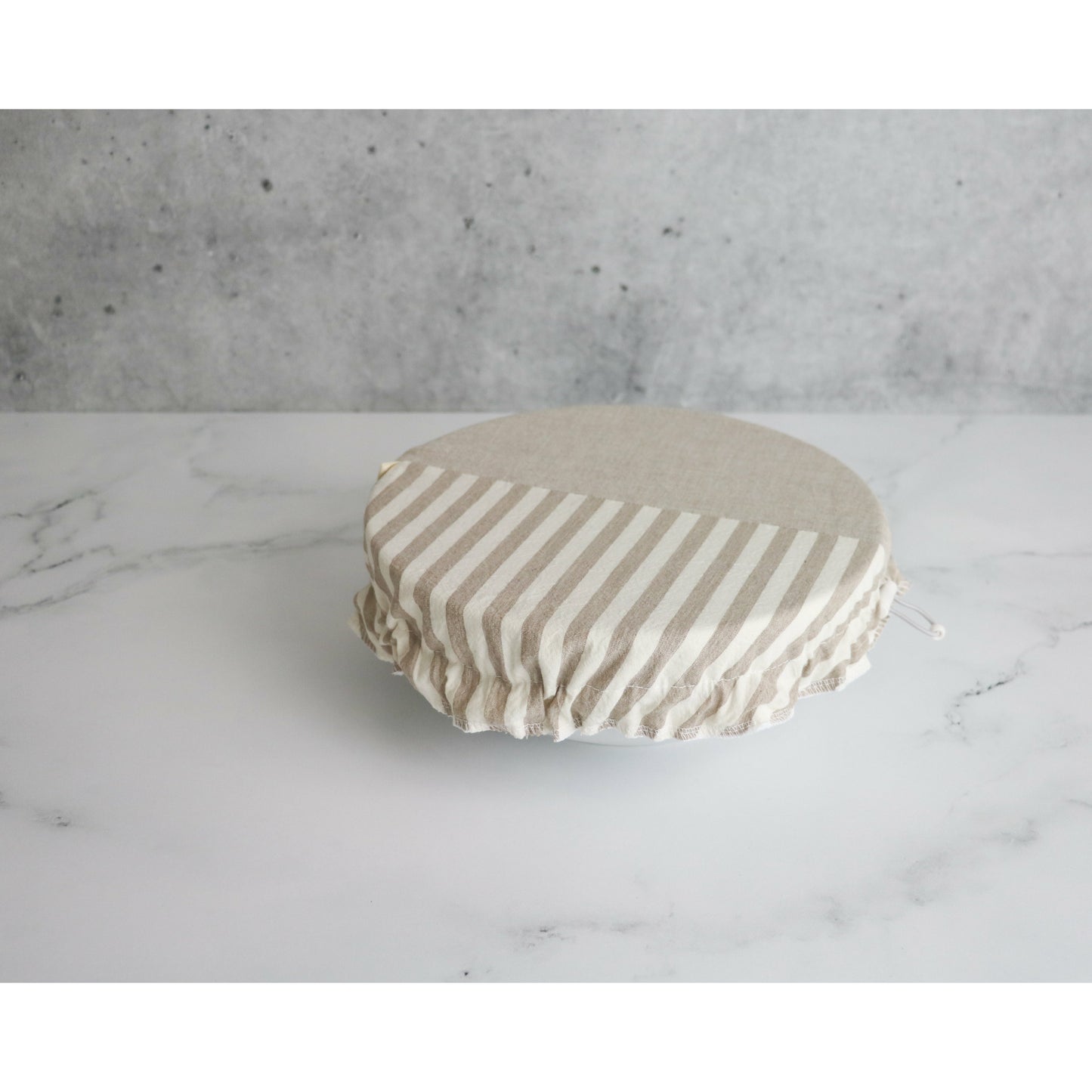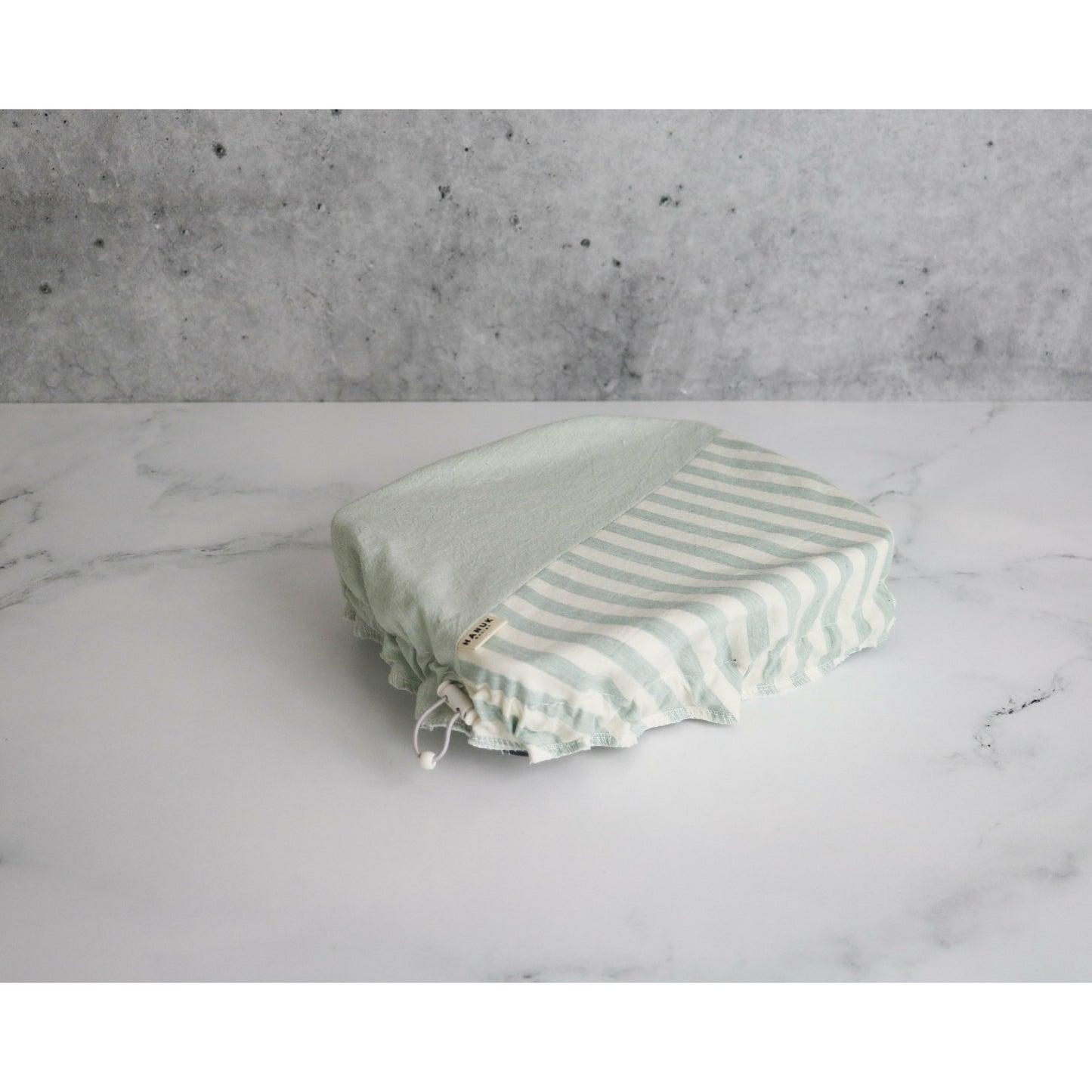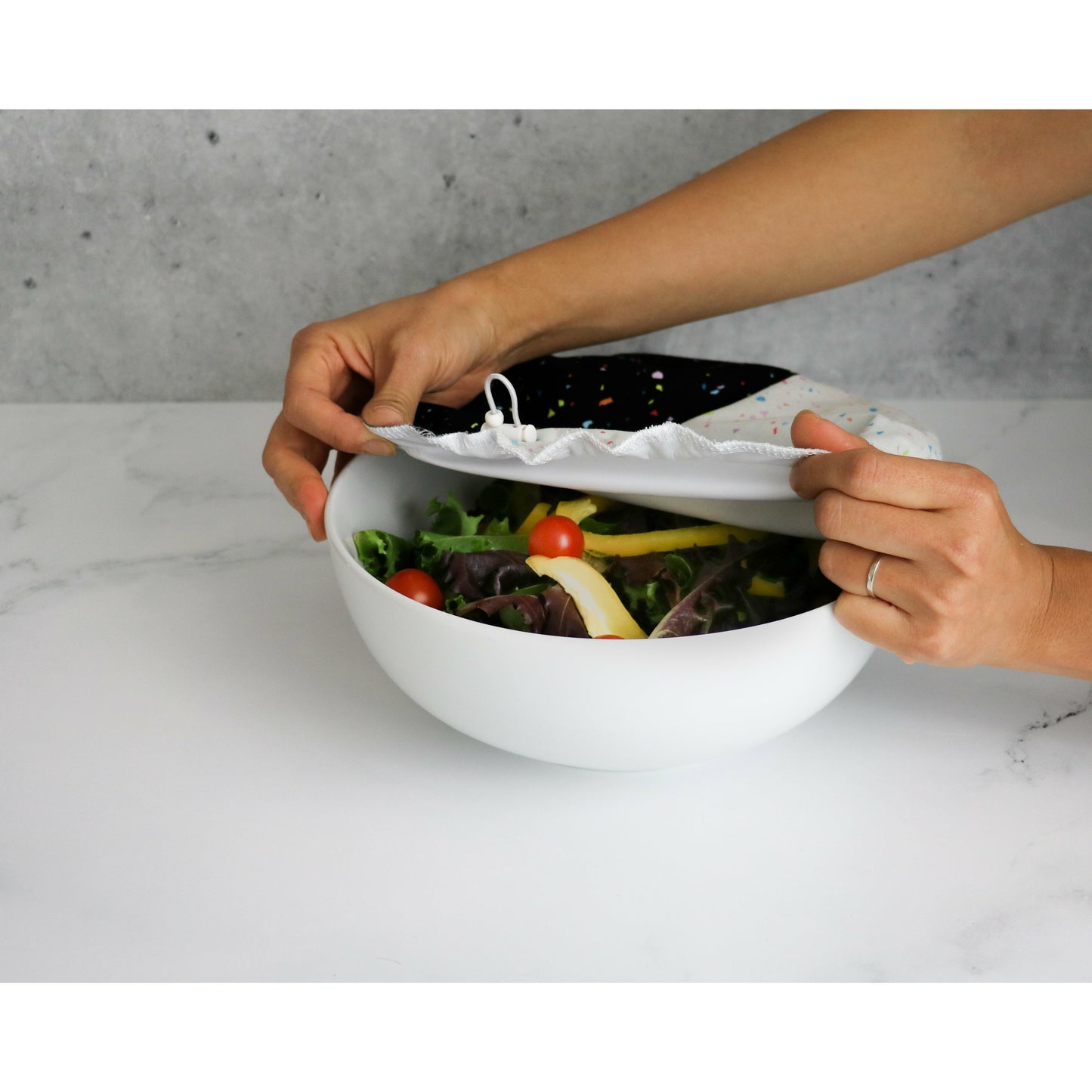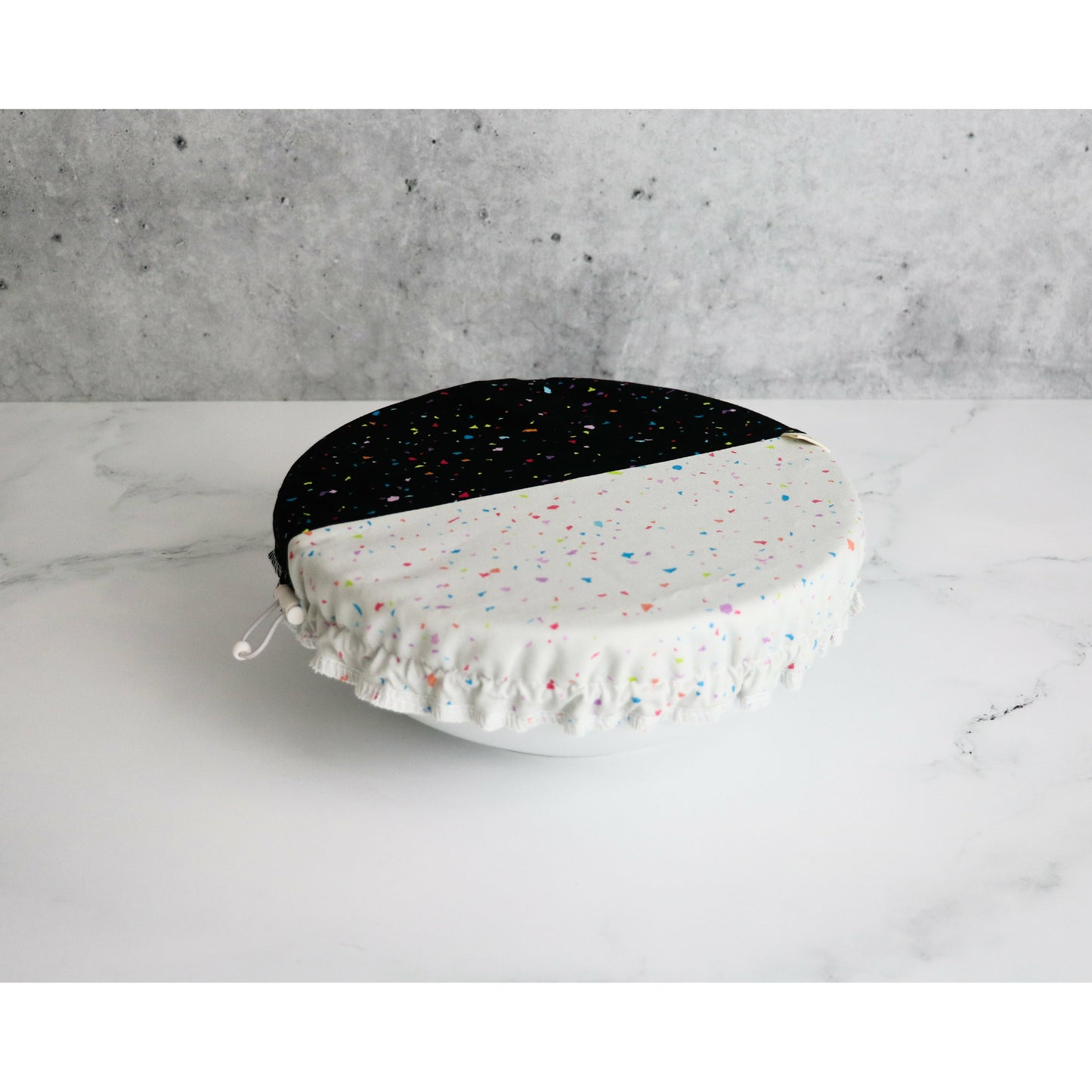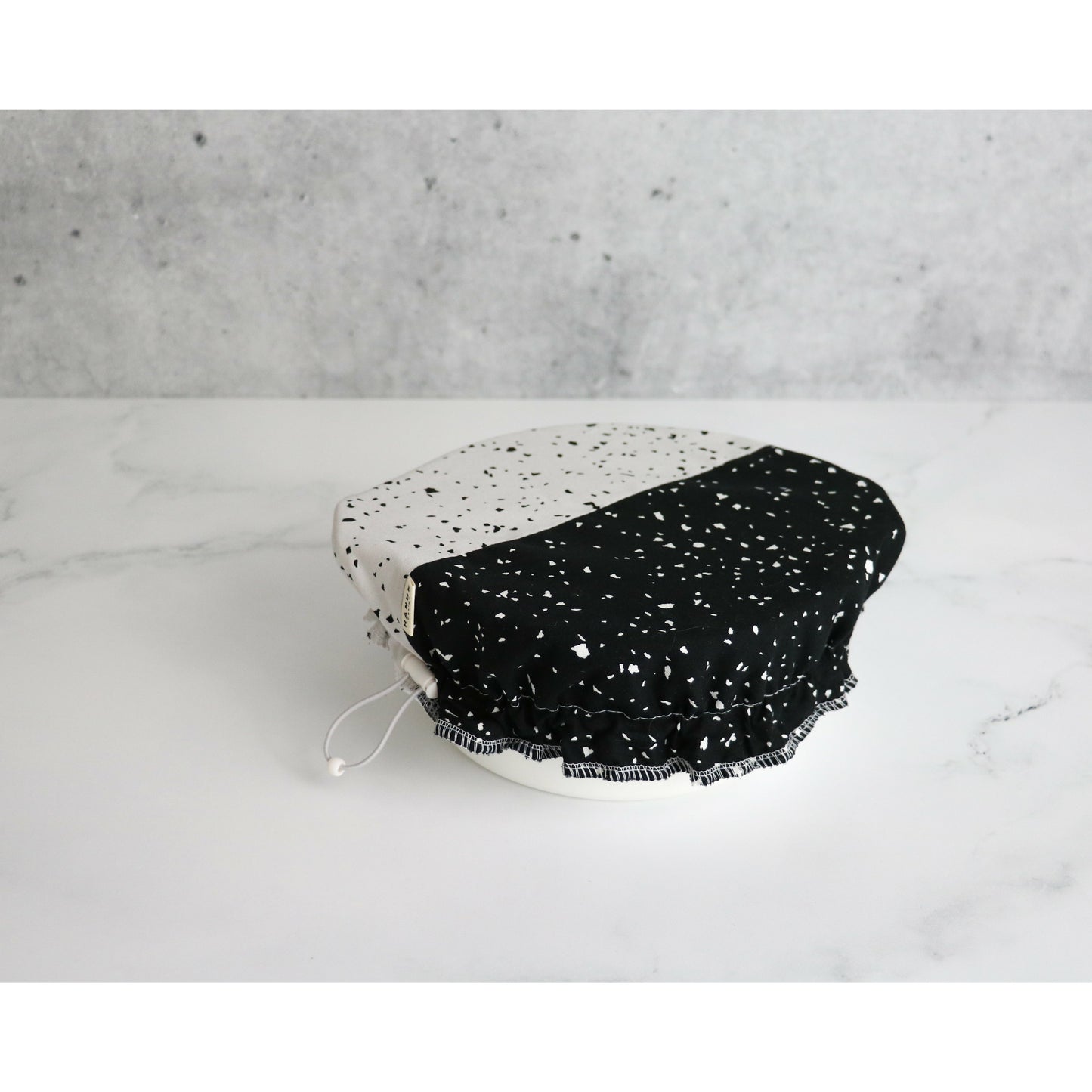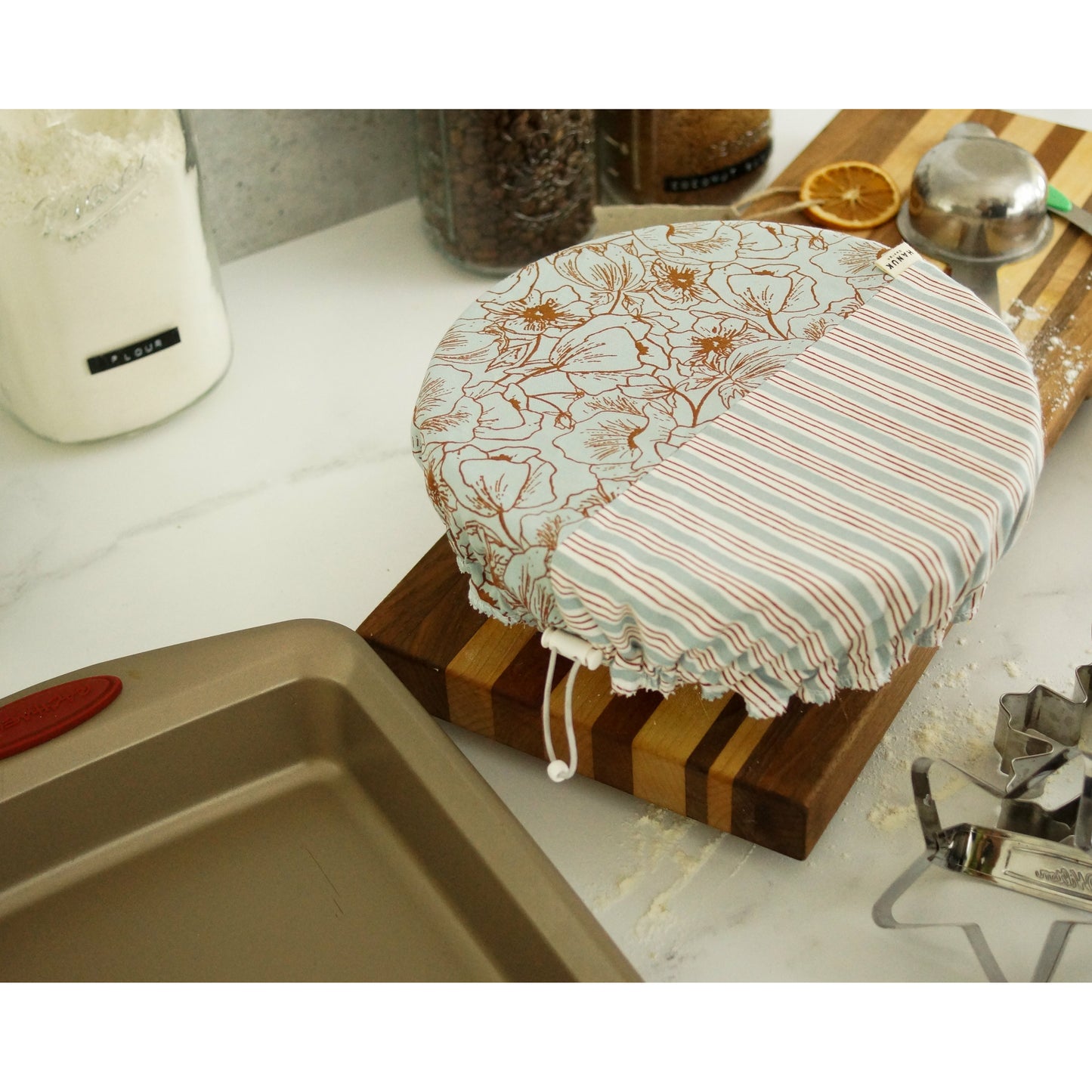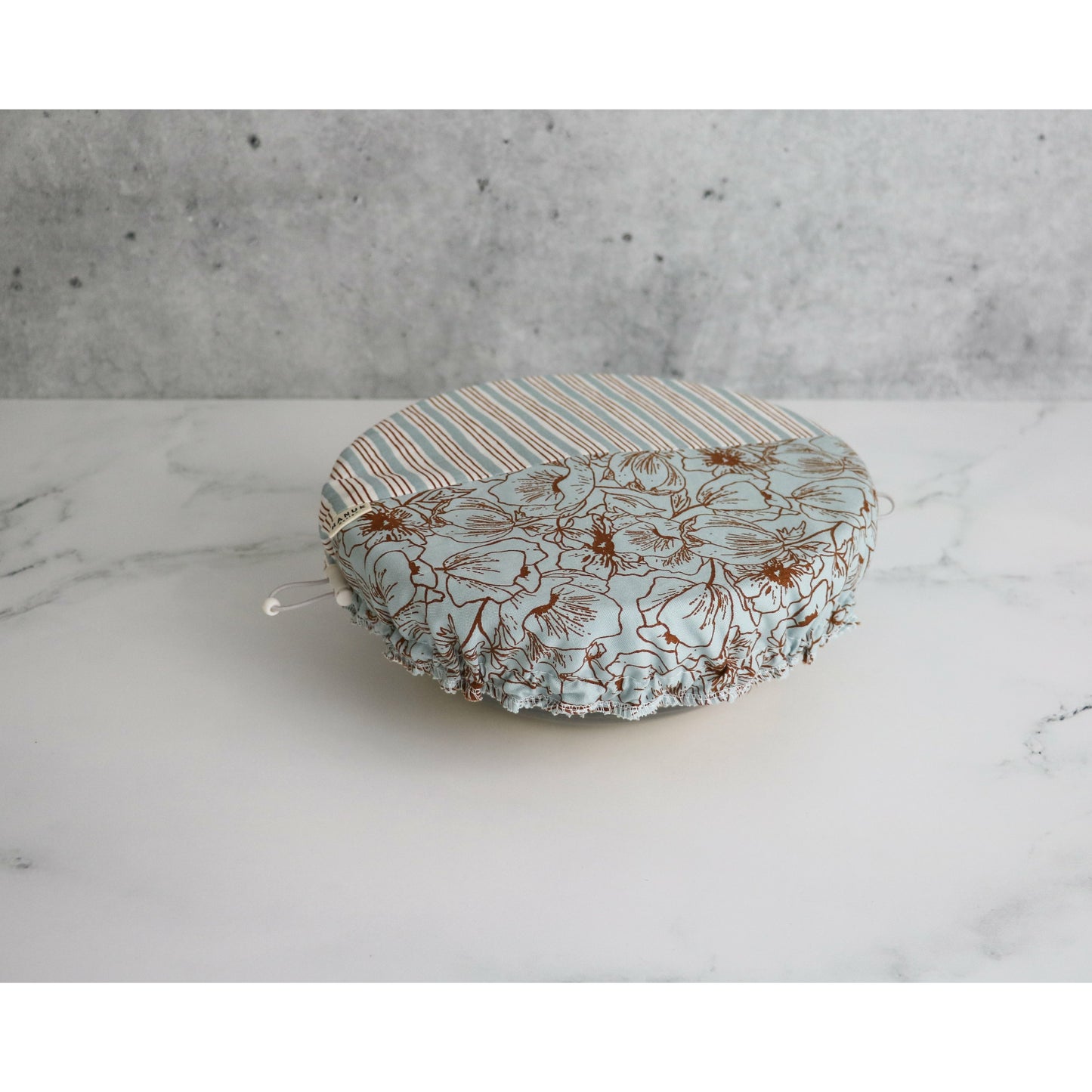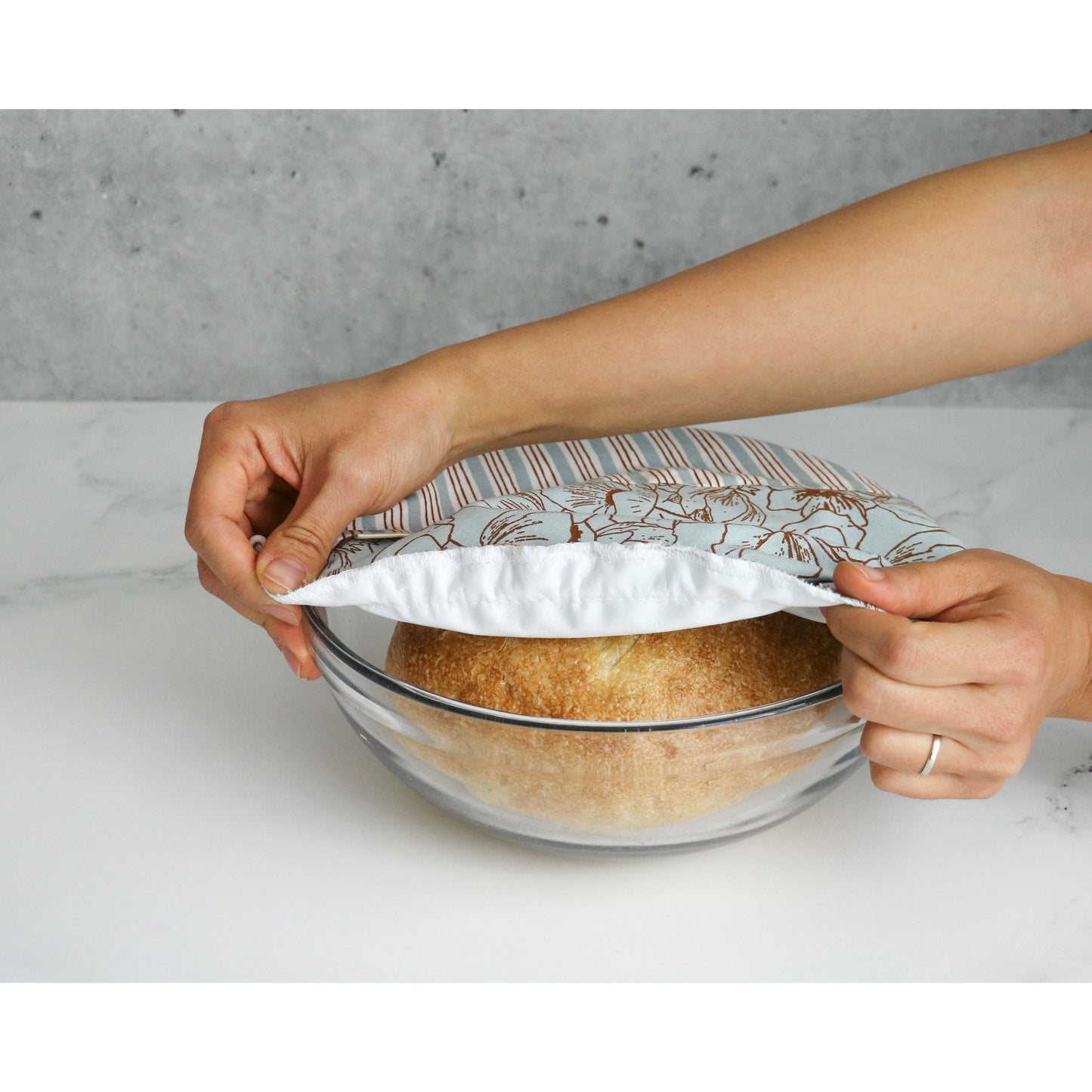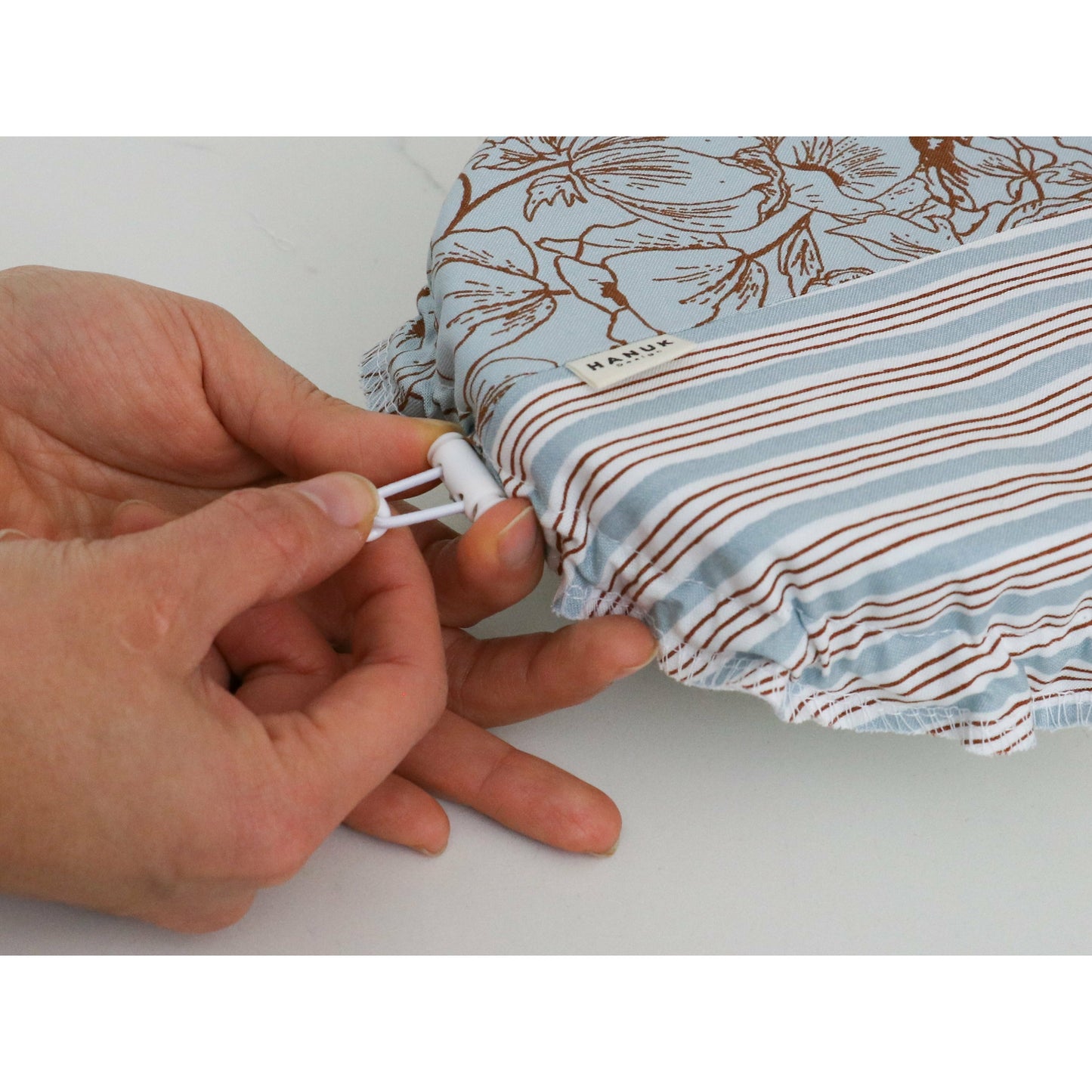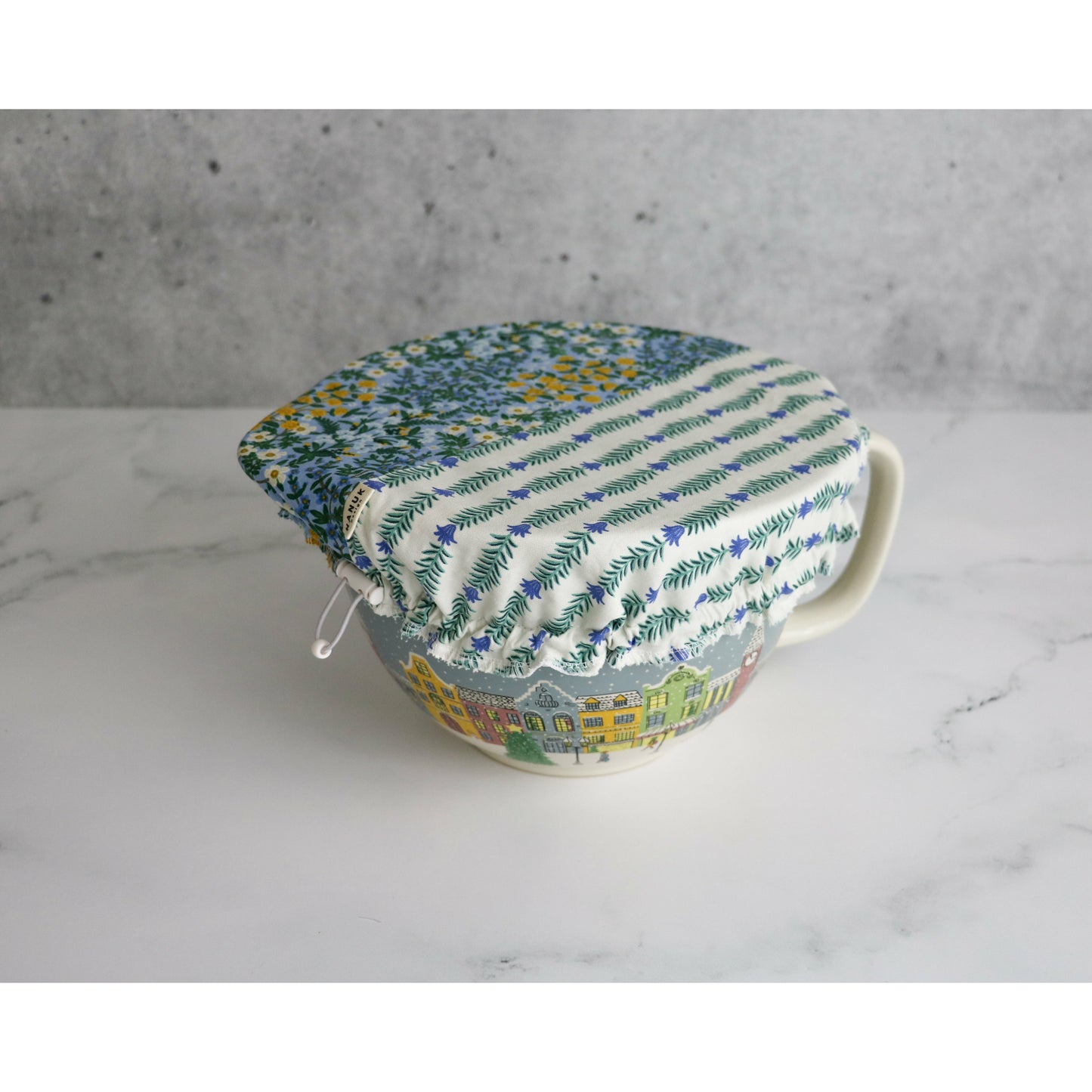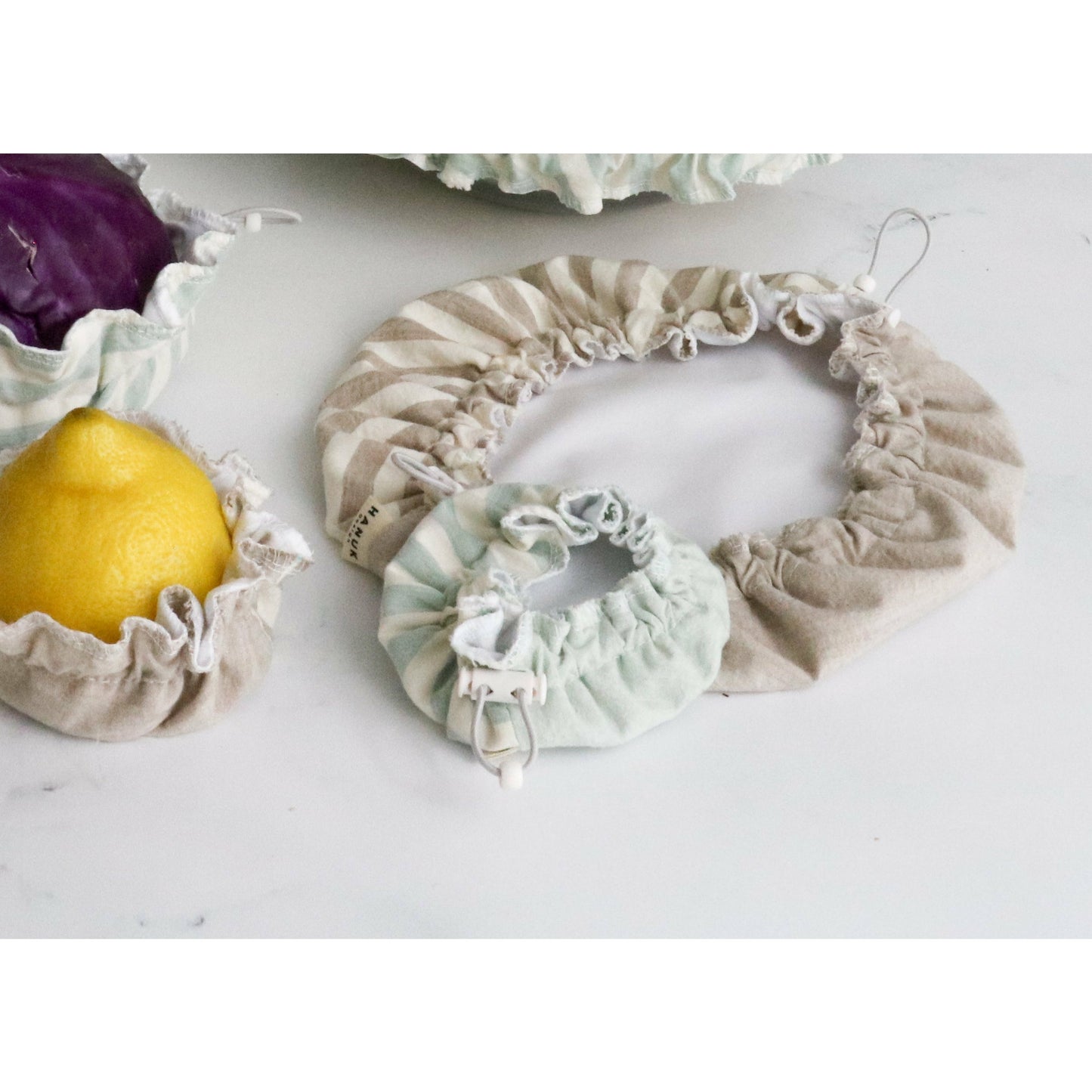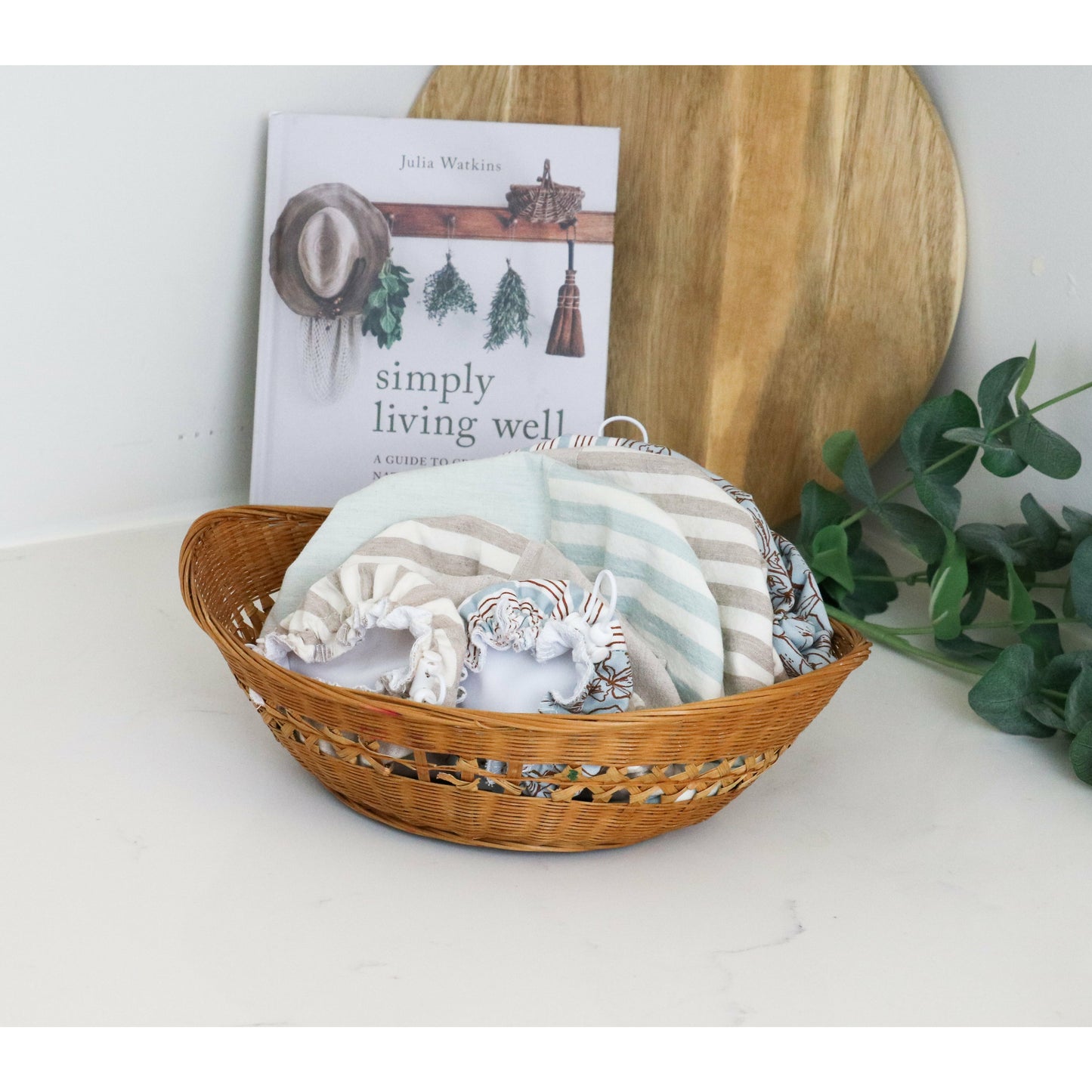 They are fantastic!
They are fantastic! I love the design on them and they keep food and drinks fresh. I think my favorite feature is the elastic cord with the stoppers. I always have trouble with my silicone bowl covers slipping off but with the elastic, I don't have to worry about that! They fit incredibly tightly, are very sturdy, and are perfect for my Pyrex dishes that I somehow lost the lids to. I love that they are made from recycled plastic and the design makes the inside of my fridge much cuter!